Fixtures
Upcoming Fixtures:

14/8/05 v Dundee Utd (A) (w 3-0)
20/8/05 v Aberdeen (H) (w 2-0)
27/8/05 v Motherwell (H)

10/9/05 v Livingston (A)
17/9/05 v Inverness (A)
24/9/05 v Rangers (H)

Next Meeting
The next meeting is at 2/14 Oaklands Rd, Mt Eden.
Sunday the 27th of November 2005.

We are happy to encourage all Scottish football supporters.
Call 021 258 7490 for more details.
Office Bearers

2005 Office Bearers

Chairman
Anson Davies

Secretary/Treasurer
Alex Foulkes

Official Historian
Jill Davies


Contact the secretary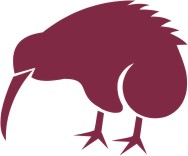 Introducing our Mascot!
"Busby" the Kiwi is our official mascot and logo.
Send an email